In the vast and infinite space of forex trading world, where making money and profits with foreign currency pairs depends on you being a sharp and well-informed trader, XAUBOT can help ease this process for you infinitely!
XAUBOT is a trading bot and expert advisor designed for XAU/USD trading pair. But what exactly is a trading bot?
Have you ever heard the old saying that has been mostly associated with the Wall Street that says, "the market never sleeps?" Well, this saying could not sound truer than in the case of forex trading markets.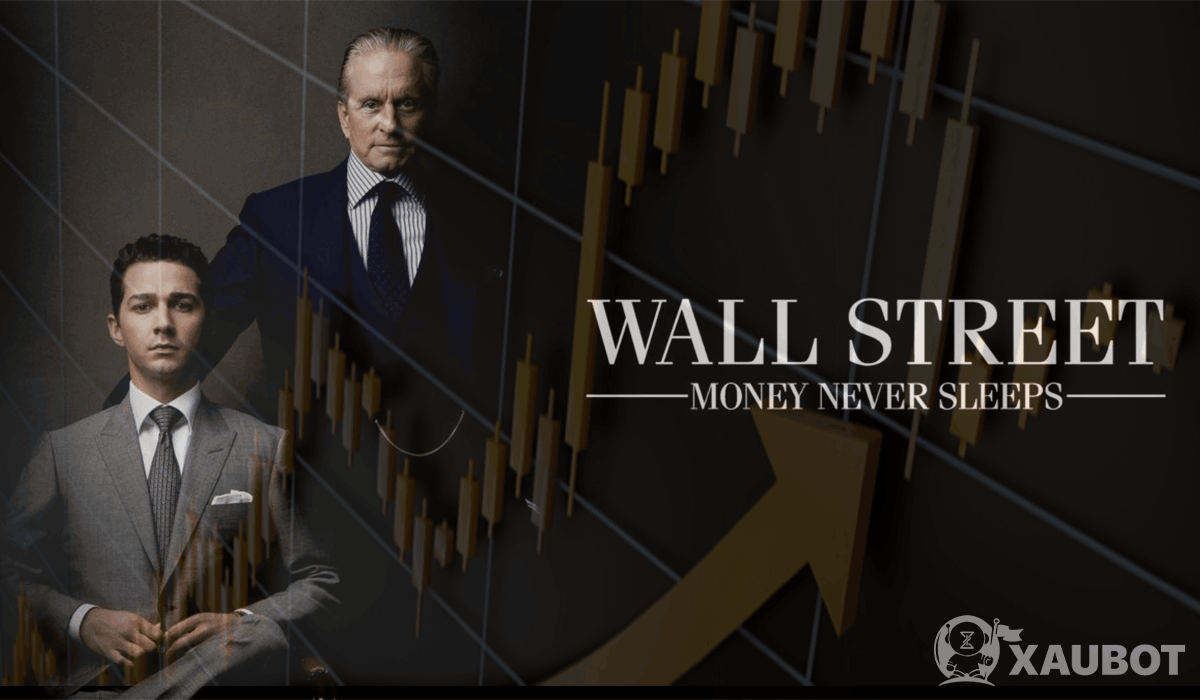 The forex markets are up and running 5 days a week, except for the weekends, for 24 hours. Can you imagine how much each hour is worth in forex markets? Every hour hundreds of billions of dollars are trades over forex markets. That's right, hundreds of billions. So, if you miss even one hour, that is how much of the pie you won't get.
For any trader, whether seasoned and experienced or an amateur trader, it is virtually just not feasible to keep up with the market all the time. Even if they could, if you have any experience forex trading, then you know how exhausting it can be analyzing the data, prices, choosing strategies, looking at all the charts, etc. just to make the right move.
Bots to the rescue of course! Forex trading bots have been designed specifically for this purpose; i.e. a special software that can run strategies and execute trades without your presence so that you can be part of the market at all times. They act as your official representatives in the market. These forex bots can potentially earn vast amounts of profits for you even when you're sleeping or engaged in other businesses. Sounds too good? Well there are two sides to any coin. So, let's dive deeper in the notion of forex bots, investigate their upsides and downsides and also introduce XAUBOT, which might just be your bot in shining armor!
Precise Definition of Forex Bots
As we saw earlier, a forex bot, which is short for forex robot, is simply a software or algorithm that has been written specifically in such a way that can automate the whole or at least part of your trading process in forex markets.
The value of forex bots cannot be oversold or overestimated, since it is quite clear why at certain points in your trading experience, they might just become inevitable. Especially since they offer a variety of features to the trader who has implemented them. Such as taking over the whole process and executing buy and sell orders autonomously, or simply providing sound data and strategies to the trader who then decides on the outcome manually.
So, forex bots do indeed offer various functionalities and features and the bots themselves also come in many different forms. This is exactly why it might be difficult to choose the right forex bot. There are many factors to keep in mind when deciding on the best forex trading bot. Unfortunately, many bots fail to realize their promises. But if you choose carefully, a good bot such as XAUBOT can truly revolutionize your trading world, earning you the profits you have always wanted.
So far, we saw exactly what the definition of a forex trading bot can be. But, how many different types of bots are there?
Different Forex Trading Bots
Along the lines touched upon above, we know that the term "forex bot" encompasses a wide and extensive array of software and algorithms that have been designed to streamline or even take over the trading process in forex markets.
Being an umbrella term means that there are various forms of forex bots. In this section we will review the main forms of different bots available to forex traders.
In general, forex bots can be categorized into the following enumerations:
Arbitrage Robots
Expert Advisor (or EA)
Moving Average Robots
Scalping Robots
News Trading Robots
Micro Accounts Robots
Now, we shall go through each type of forex robot and provide a brief definition and detail for each one of them.
Arbitrage Robots
First of all, it should be mentioned that the term arbitrage itself refers to a peculiar strategy in investing whereby the trader or investor will engage in the purchase and sale of an asset in various market in order to pocket the price difference between the aforementioned markets.
An arbitrage bot in forex can executive this strategy for you; which means that the software can locate and take advantage of the price variations in different markets. An example would be a currency pair being offered at different prices by different brokers. In this case, the bot will purchase the more affordable option at a lower price and then liquidate it with the other broker for a profit.
Although, as it may be quite clear, the return on single trades can be quite nominal; however, if this strategy is repeated the right number of times, the return can be in fact quite considerable.
Expert Advisor (or EA)
As the name suggest, an expert advisor is an algorithm that monitors the market in order to advise you on when to make a move whether to buy or sell. Experts advisors, which are made up of long lines of codes and algorithms, can be fully and manually set up in order to suit your needs.
Most likely, you use MetaTrader 4 (MT4) or MetaTrader 5 (MT5) in order to trade in forex markets, since these platforms just happen to be the most popular forex trading platforms. If you decide to implement a forex advisor or EA on such platforms you can drag and drop your EA on the market, pair, or chart that you desire as easy as a couple of clicks.
After that, you will be able to input many different variables in the EA in order to adjust it for most profitability. Variables include which days to trade, for instance you can opt for most weekdays and opt out for Friday which is the day before the weekend and many traders choose to opt out of trading on Friday since just prior to market's close you might sustain potential losses. Other features of an EA that can be adjusted are the stop loss, trading times, max orders, and many other setting that are available for setting.
Following the setup of your EA, you can send it on its way to trade for you automatically.
Obviously, you have to be weary and quite careful when choosing an expert advisor, and even more so when setting up an EA. Since improper setting can simply result in poor performance and even loss.
One of the ways you can choose the best forex expert advisor that will work you is to check out these software and algorithms on Myfxbook website and see their history and past performance to see which expert advisors have been doing well and which ones haven't been doing so hot.
Moving Averages Robots
A moving averages bot can help traders decide when the market is ready for making a move or marking the spot for a potential action. A moving averages bot helps the trader to capture trend in the price.
The moving average can potentially help you notice a pattern that otherwise would not be apparent to the trader. So, the main thing that a moving averages bot can help you figure out are the hidden patterns that are difficult to detect from the daily price bars.
So, basically the moving averages help reveal the current mean price for a specific pair or a specific market. Because in general, as price averages show us, the price actually oscillates up and down a mean line. When the price crosses the mean line that is usually when the opportunity is ripe for selling and of course vice versa, when the price comes below the mean or average price line, that would be a proper opportunity to enter the market.
Scalping Robots
Scalp trading is actually one of the most conventional trading methods in almost all markets not just forex markets. In scalping, traders enter and exit positions quickly, so much so that they might do so several times in only one day. Some scalpers even do so in matter of minutes and even seconds.
This fast paced process is carried out in hopes of making profits, however small and marginal, without keeping your capital in any open position for a long time.
In order to find out exactly when to open or enter and when to close or exit a position, a myriad of market variables must be taken into consideration. This is precisely why manual scalping is extremely difficult and demanding and of course not suitable for the novice trader.
As a result, many turn to bots or software for scalping. These bots will decide for you when to open and close multiple positions within a single day in order to profit from this process of margin trading.
News Trading Robots
They say the devil is in the details. This expression is both true and not true for this forex bot. The latter is regarding the essence of the bot, which is quite simple and elegant.
As you can guess, a news trading forex bot works based on news. But not just any news; the ones that have an actual economic importance and influence. This includes on the surface economic news, but also other geopolitical news that can have economic implications.
The complexity of the details is in the interpretation of the news. Although you might consider yourself an expert in the matters of the international matrix, but it is actual quite difficult to come up with an accurate prediction or interpretation of global and economic events with regard to their impact on the prices in the forex markets.
A new trading bot has everything in its scope of consideration. Even upcoming news events that have economic changing potential. Then, based on these news events, the news trading bot goes ahead and decides whether to open or close certain positions in the forex market to gain the trader profits.
Micro Accounts Robots
If you have been able to notice from what has been discussed so far, a considerable portion of strategies and as such robots that are used in trading rely on marginal profits. Of course the profits are only marginal in a single trade or if the initial capital is minimal as well. So, in order to make significant profits from these bots, you might need to enter the market with a larger starting capital.
But what if you do not have a very large starting capital? Well, there are bots specifically designed for this situation.
If you are trading on a budget, then not to worry, micro accounts bots can provide you with the information and tools to get you off the ground and get your trading portfolio going.
Automated Gold Trading in Forex
Let's do a quick wrap up on what we learned so far; except for the weekend, forex markets are open all weekdays night and day across the world. Aside from the impossibility of staying up throughout this whole time period, there are many other difficulties and demanding mental calculations that make it near impossible not to need some form of help from a robot or software to guide you along the forex trading process.
One such bot is the XAUBOT.
XAUBOT is specifically developed and designed for the XAU/USD pair in forex markets, which is the pair for the trading of gold and US dollar and vice versa.
XauBot is an expert advisor that, as it was explained in the previous section, can be adjusted according to your needs and desired settings, and then set off to manage your forex trading account in order to bring you maximum profitability for the XAU/USD trading pair.
Of course, being an EA, once installed you can leave all the steering wheel of your forex account to XauBot and just watch it determine loss and profit margins and execute trades.
There are certain features for the XauBot that set it apart from other expert advisors.
Top Features of XauBot Expert Advisor
15 Days Free Trial
Highly Intelligent
Fully Adaptable to Market Changes
36 Smart Pre-set Trading Strategies
Implements Machine Learning
Can Be Installed on MetaTrader 4
Verified on MQL5 and Myfxbook
Less than 8% Drawdown
Monthly Profit of 5% to 15%
Win Rate of 81%
Among the most important features of XauBot first we need to refer to its monthly profit of 5% to 15% depending on market conditions and various price indicators.
Additionally, XauBot has a win rate of a whopping 81% and a drawdown of less than 8%.
But perhaps the most distinguishing feature of XauBot is the intelligent design of this expert advisor. XauBot is the only forex trading bot that used machine learning method.
More and more it becomes necessary for trading bots to become smarter, since the market gets more convoluted and more complex day by day. As such, XauBot offers 16 different pre-set trading strategies that the bot can switch between them based on various parameters and market conditions in order to ensure the highest profitability.
This becomes crucial in light of the fact that the market is always moving and changing. Of course, market movements and price indicators cannot always be noticed in the right time and with correct precision. But the adaptability of the XauBot makes it ideal for traders to put their mind at ease.
Additionally, to make sure that this bot is suitable for you, there is an option to get 14 days of free trial account for the premium version of the bot.
You can also get the premium account of XauBot on a monthly basis, and also on a 6-month basis and annual basis for a higher discount on your premium account.
As was mentioned earlier in this article, trader who want the maximum profit from an expert advisor need to be careful when choosing the best EA for forex trading. One of the ways to ensure that you have indeed chosen the best trading expert advisor is to check the status and performance of the EA on websites such as Myfxbook and MQL5.
XauBot is verified on both of these websites and you can check the performance and result of this bot on these websites.
So as it can be seen with careful due diligence and careful consideration, you can leave your forex trading account to a bot such as XauBot and rest assured in the knowledge that your trades will yield a net positive profitability.
But are there any drawbacks to using bots? In the next section we are going to analyze all the advantages and disadvantages of forex trading bots.
Actual Pros and Cons of Forex Bots
As they say, where there is smoke there is file. So, merely the fact that countless traders, even professional and day traders, implement various forms of trading bots should indicate that there are positive aspects to such bots. Of course there are, that is undeniable. But nothing is all positive. There are also certain drawbacks to using algorithms and software for forex trades.
| | |
| --- | --- |
| Upsides of Forex Bots | Downsides of Forex Bots |
| Not Time Consuming | Require High Initial Capital |
| Eliminates Human Agent | No Learning Opportunity |
| No Time Limitations | Bot Setting |
| Can Be Adjusted | No Guarantees |
| High Efficiency | Can Be Expensive |
Pros
Please keep in mind that the following is a general list of advantages offered by forex trading bots. Depending on the bot that you choose, of course these advantages can vary.
Not Time Consuming
Using a bot will free up your time to a great degree or completely as far as forex trading is concerned. You can get signals and indicators from a bot to save a great deal of your time. Or you can leave the management of your forex account altogether to the bot and free up your time fully.
Eliminates Human Agent
One of the most important advantages of using forex trading bots is the removal of the human agent. What does it mean to remove the human agent? It means that human emotions, biases, and misjudgments are also removes altogether from the equation and you will get an objective outline of the forex market. This can lead to higher profits for different foreign currency pairs and markets.
No Time Limitations
This upside is also tied with a human limitation. The markets are up and running all around the world around the clock as well. Traders simply cannot keep up with the market in terms of the 24 hours in a day. But a bot can help eliminate this limitation as well. After all, bots do not go on vacation!
Can Be Adjusted
Although the whole point of the trading bots is to leave the entire trading process to them, in some cases of course, however, the fact that they can be adjusted gives control to the trader. There are many initial variables that you need to set for various bots before you apply them to your market or trading pair. In this way you can make sure the bot is suited to your needs and situation.
High Efficiency
If the bot is chosen carefully and of course the settings are put in with precision, then the trading bot can bring you efficient results in the forex market and this translates to a lucrative and money making experience in the foreign currency exchanges.
Cons
Much like the advantages, the following drawbacks are a general picture of the downsides of trading bot. These downsides can be mitigated and minimized if you choose your bot smartly.
Require High Initial Capital
Except for micro accounts bots, the majority of forex trading bot will ultimately require a high initial capital if you are looking to see high profit margins. This of course cannot be fully regarded as the fault of the bots. This is true of most trading markets, wherein you would eventually need to bring more money to see more profits.
No Learning Opportunity
If traders only use trading bots and software, then they will have no chance to actually learn the tricks of the trade, literally speaking! The fact of the matter is that although successful and professional trader get help from trading bots, but many of the lucrative decisions are actually made by the traders themselves as to when to execute a certain trade or exchange. So, you might want to step away from the bot from time to time in order to get some real experience first-hand in the forex market.
Bot Setting
Although some trading bots come with preset variables and there is of course the matter of copy trading where the duty of setting the initial variables is no longer a burden for you since you copy another trader's strategy, but still a great number of trading bots require you to input their initial settings, which can be very difficult especially if you don't have enough knowledge and experience with regard to forex trading.
No Guarantees
This downside can be especially true if you do not set the initial variables of the bot correctly. Unfortunately, it can even go beyond that and even if you are using copy trading and copy the strategy of a highly successful trader and trading strategy, the market's unique conditions at the time of the implementation might result in a different result, which is different from what you were looking for.
Can Be Expensive
Last but certainly not least, you have to pay for trading bots. There may be some free tools out there, but the best things, in this case, do not come free to us. When all is said and done, forex trading is done to make money. And some trading bots, for example in the matter of copy trading when you want to get buy and sell signals from these experts, it can sometimes be very expensive.
Conclusion
XauBot is an expert advisor that is developed with the help of machine learning and intelligent design in order to take over the management of your forex trading account and bring traders lucrative and money making deals in the XAU/USD trading pair. In general, forex trading bots, such as XauBot, are implemented at various levels by traders to streamline their trading process in order to receive valuable data regarding market movements and price indicators or altogether leave their trading to the bot or algorithm.